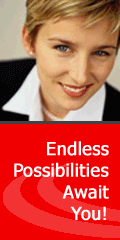 Welcome to Graffiti Removal Services – G.R.S. We trust you will find our site useful and informative in preventing and combating unsightly Graffiti. Please feel free to contact us for advice on Graffiti or high-pressure washing related assistance.
Recently South Africa has witnessed a substantial increase in building and fixture vandalism also known as Graffiti "tagging". Unfortunately, Graffiti is often offensive or of a racial nature. Furthermore, unsightly Graffiti decreases property and area values, negatively impacts on retail sales and in some instances, may even encourage petty crime.
As such, we have established Graffiti Removal Services. As a company, we specialise in the removal of unsightly Graffiti caused by individuals also known as "taggers" who mainly use spray paint or paint to vandalise public and private properties, buildings, signage, fixtures and road signs.
At G.R.S we strive to provide an effective long-term solution to Graffiti vandalism, offering a dedicated service and operating with integrity at all times. We have been registered on municipal databases as a supplier offering Graffiti removal products and services. In addition, we have done numerous Graffiti removals for corporate companies, shopping centres, schools, residential and business complexes.
G.R.S uses products from the most advanced patented water-based technology in the world. This ensures that the products are user-friendly, biodegradable, extremely safe to work with and furthermore guarantees effective Graffiti removal processes with desired results. We are the sole suppliers in South Africa of this combination of unique Graffiti removal products and services.
Our cities, properties and recreational areas have been vandalised for too long. It is time we take action and restore them to their original Graffiti-free condition.
Our Clients